When:
10 July 2020 @ 7:00 pm – 10:00 pm
2020-07-10T19:00:00+10:00
2020-07-10T22:00:00+10:00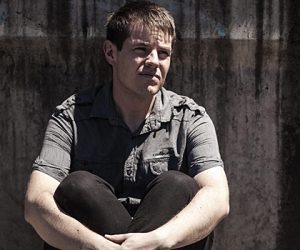 Zac Coombs is a professional musician/entertainer who has taken his talent around Australia and the world performing to audiences in the UK, Asia, Europe, New  Zealand, Canada, South Africa and the USA over the past decade. In this time, he has performed everything ranging from large
auditoriums to intimate bar venues to thousands of people all over the world.
Zac has performed as an exclusive solo artist with cruise ship giants: Royal Caribbean. During his tenure, he performed on the world famous Oasis of the Seas, currently one of the largest cruise ships in the world. Within his time on ships, Zac established himself as a versatile performer with his vast and extensive repertoire, ranging from old jazz standards to the music of today. He has done so by displaying his quirky personality and off the wall sense of humour that has delighted people far and near. As of recently, Zac's resume consists of performing as apart of several different tribute shows in major city theatres worldwide portraying famous musicians such as John Lennon from The Beatles, Barry Gibb from The Bee Gees, Björn Ulvaeus from ABBA and is currently working on his newly acquired role of Glenn Frey from The Eagles.
Displaying his talents back to Australia and currently residing in Sydney, Zac continues to entertain audiences of all ages from all walks of life.
Certainly one to check out at the Narellan Hotel for their Sunset Sessions.
#macarthurgigs